Ethan Nestor (also known as CrankGameplays) is a content creator known for his successful YouTube channel. At SCP, we are very proud to call him one of our partners.
If you consider yourself to be a member of Ethan's "Cranky Crew" (his nickname for his followers), then you know that he is extremely charismatic and amusing. His videos are great to watch on a day when you need a pick-me-up or to have a laugh.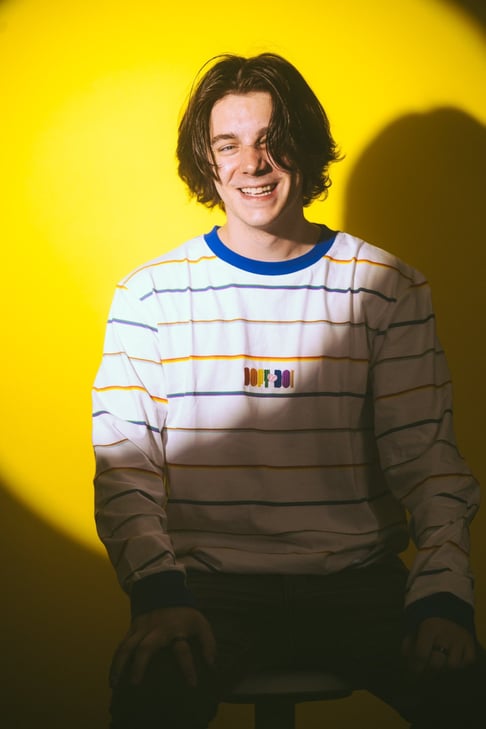 While he is primarily known for streaming and commenting on video games, his content is certainly not limited to that. He shares some of his hilarious hijinks with his followers on his YouTube channel.
You can watch one of his recent videos here.

Ethan also shares content via Twitch, Instagram, TikTok, and Twitter, so make sure to follow him on those platforms as well!
We have been lucky enough to create two different lines of merchandise with Ethan–CrankGameplays and Soft Boi.
The CrankGameplays line (available here) proudly features the CrankGameplays logo and includes staples such as hoodies and tees.
The Soft Boi line (available here) boasts bright colors and whimsical logos on hoodies, crewnecks, and more.
Ethan will be heading out on his "I Have to Do This Show" tour beginning March 21st, 2022. You can get tickets to see him here! Tickets are going fast, so grab yours today. You definitely don't want to miss this tour. Make sure to stop at the merch table to see what we've created with Ethan if you can make it out to a show.
Share your pictures from the tour with us on Twitter or Instagram at @wearescp–we'd love to see them!
We are so thrilled to have Ethan as a partner and look forward to seeing what he'll accomplish in the future. As Ethan would say, stay cranky!