We'd like to introduce you to

Ryan, our Artist Relations Supervisor in the music division

!
Ryan has been with us since October 2017 and works hard to keep our clients happy.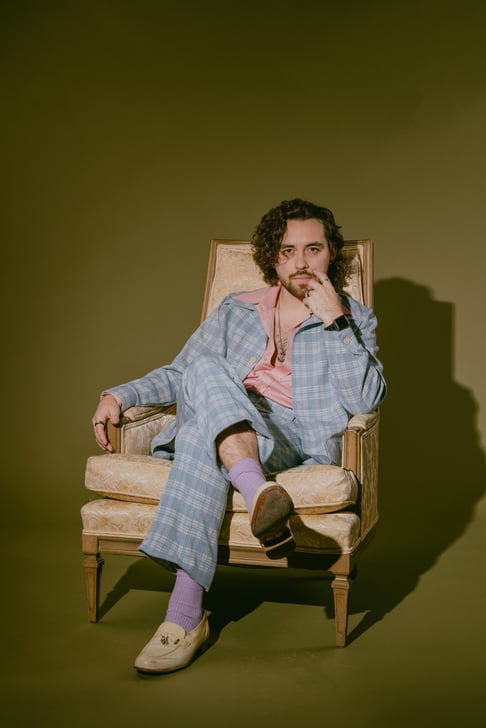 Q: What does your job entail?
A: Being customer support for artists, telling them how awesome SCP is, and being friends with everyone who works here.
Q: What do you love about working for SCP?
A: We have always been artist first. As an artist myself I find that super important. The people who work here do it because they want to see artists' growth. I think that is special.
Q: How has SCP helped to further your career?
A: I am the real-life Hannah Montana. I work here during the day and front a rock n roll band at night. I have been able to meet so many industry professionals and learn so much about branding from working here.
Q: What are three words you would use to describe SCP?
A: Innovative, Relentless, Joyful
Q: What album do you have on repeat right now?
A: Sorry I listen to a lot of music so I'm going to narrow it down to three albums. Give Me The Future - Bastille, Glow On - Turnstile, Dawn FM - The Weeknd
Q: What is your favorite movie?
A: Wow these are tough questions. I'm a big movie guy. Let's say Toy Story Saga, The Dark Knight, and most recently Soul. Every creative needs to watch Soul. It should be a required watch.
Q: What is your dream vacation?
A: Australia or London
Q: Do you have any pets?
A: I have a dog named Tucker. He is basically my son. I have a cat named Lily. She is slowly learning how to love but she still has issues with it.
Q: What do you like to do in your free time?
A: Write music, perform live, watch the Chicago Cubs, or watch a new show. Watching The Americans right now.
Q: What is the best advice you've ever been given?
A: Success is stamina. Luck is when preparation meets opportunity. To write a song you want to sing Blues in the verse and Gospel in the chorus.